Dear all,
The Program of WMF 2019 is now live - see below.
Our 5th edition will be dedicated to the Future of Materials: Make It Happen!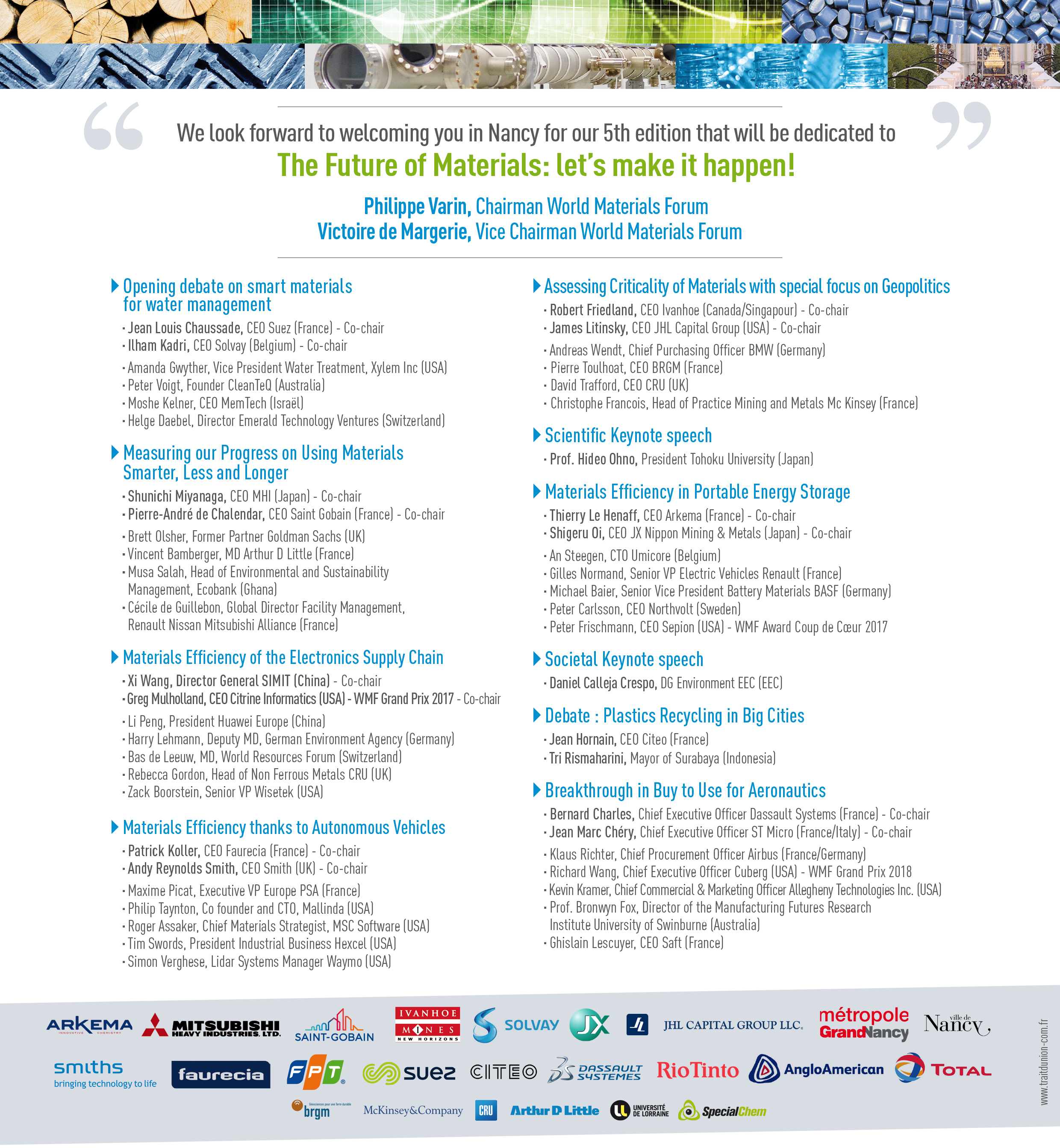 The full WMF team looks forward to welcoming you next June for sharing more solutions with more impact and faster implementation.
For more information about World Materials Forum, please also revert to the presentation we just made at our international Chapters in San Francisco on January 13th and in Tokyo on January 18th and to our generic video prepared by WMF Steering Committee Member Prof. Stéphane Mangin.
Victoire de Margerie and Philippe Varin.
Partners