Dear all,
WMF 2020 is postponed to August 26th and 27th.
A big thank you to the ultra large majority of our partners and speakers who have accepted these new dates due to COVID-19.
We look forward to seeing you all again in Nancy for this 6th edition that will be dedicated to being Sound and Fast in bringing Breakthrough Innovation to Industry - see detailed program under the tab "Program 2020".
Victoire de Margerie and Philippe Varin
P-S : The WMF 2019 Key Take Aways are still available here. All presentations made last June are available under the tab "Program 2019" as well as the link to a selection of pictures of WMF 2019 - see here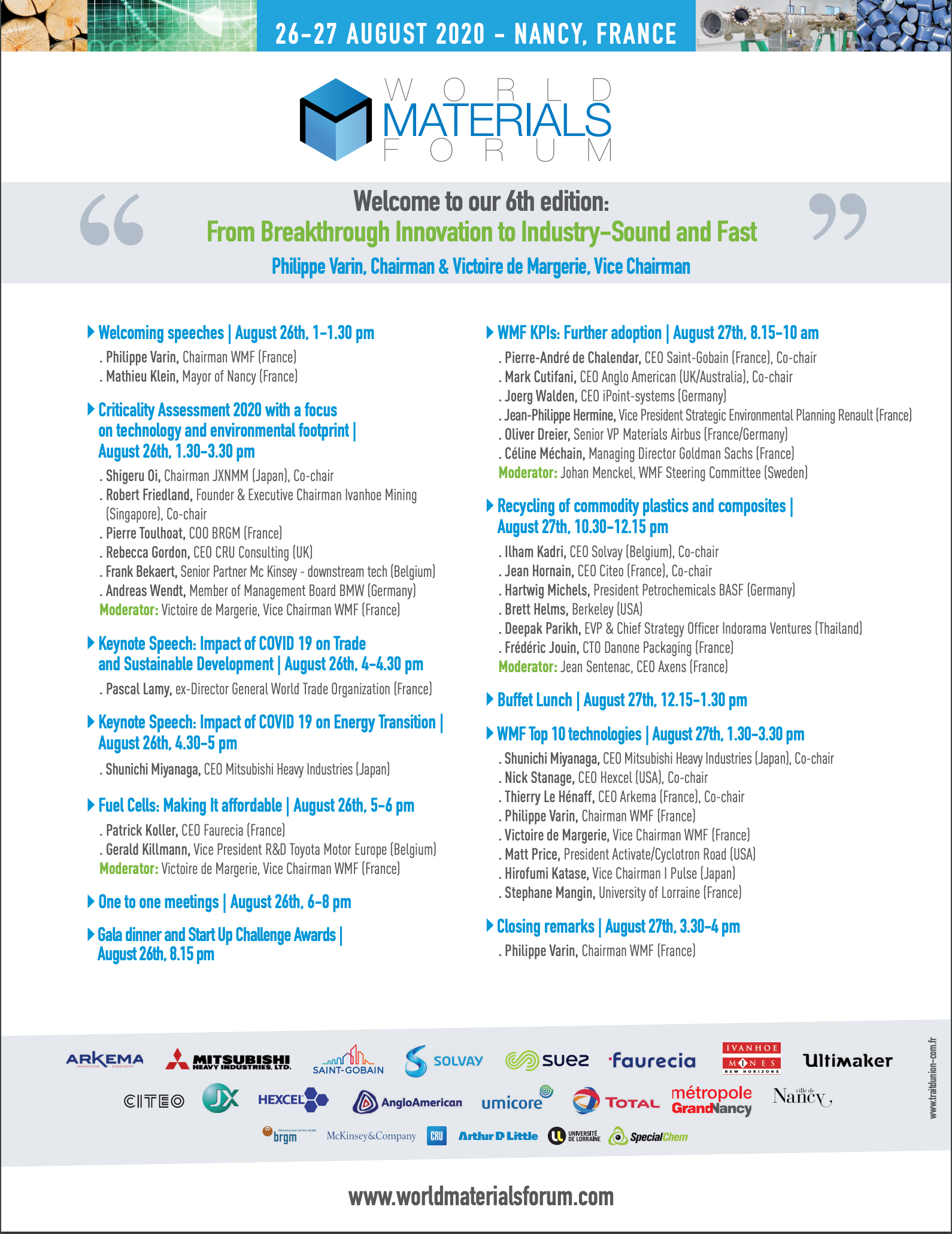 Partners