Prof. Victoire de Margerie attends kick off of H2020 Project FORAM in Brussels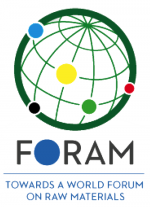 The H2020 project FORAM aims to develop an EU-based platform of international experts and stakeholders to enhance the international cooperation on raw material policies and investments. World Materials Forum was invited to participate in this project and Prof. Victoire de Margerie attended the FORAM kick off in Brussels on November 28th as a member of its Advisory Board.

Prof. Victoire de Margerie states: "this was a unique opportunity to promote in front of EEC representatives and key world geological surveys the concept of collective and international intelligence developed by World Materials Forum over the last 3 years".